Floodgate

Tachibana Engineering (HK) Ltd. supplied floodgates to Hong Kong as early as 2008 to protect electrical switch rooms which have high risk of flooding. All of our floodgates installed have survived Super-Typhoons "Hato" in 2017 and "Mangkhut" in 2018.

Our floodgate is of a removable hand held design, made to measure to ensure the highest degree of water tightness. The flood panel is rigid and yet light weight to allow manual handling without the use of tools. It can be set up easily prior to the arrival of a storm at a short time.
Applications are electrical switch rooms, car park entrance, door entrance, public lift entrance, etc.

Our Design Concept
One vertical panel wherever possible
Flood water pressing onto rubber gaskets
The gasket on a single plane only to ensure water tightness
Quick-action locks to ensure consistent locking pressure and "error-proof" operation
Light weight and rigid
Material:
Embedded U-Channel: Stainless Steel Grade 316
Mullion: Stainless Steel Grade 316
Floodgate Panel: Frame made of Aluminium Alloy 6063-T5, and Panel made of Aluminium Alloy 3003, anodized finish
Sealing Gasket: EPDM
Handle: Zinc Alloy
Quick-Action Lock: Stainless Steel Grade 316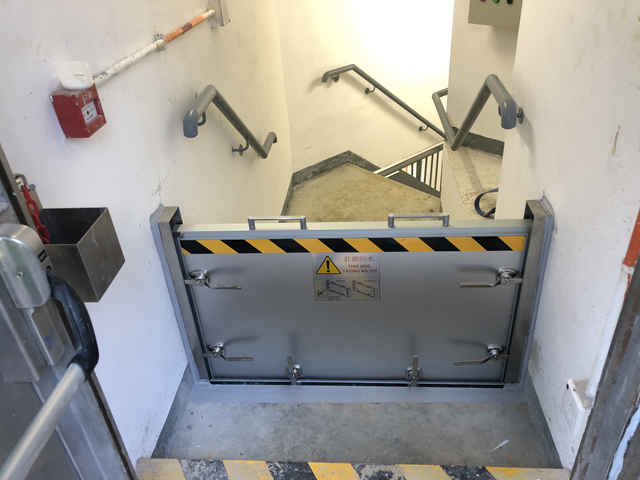 Installation Hardware:
Stainless Steel Grade 304 or higher anchor bolt
Screws of Stainless Steel Grade 316
Sealant: Weatherproofing sealant for most applications
Labeling with installation instructions and position on each panel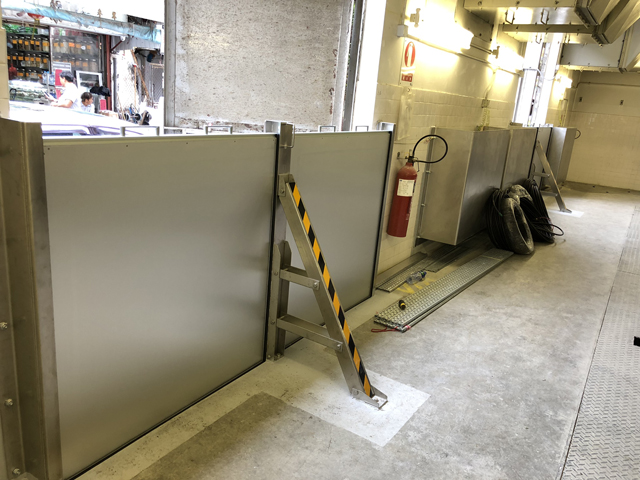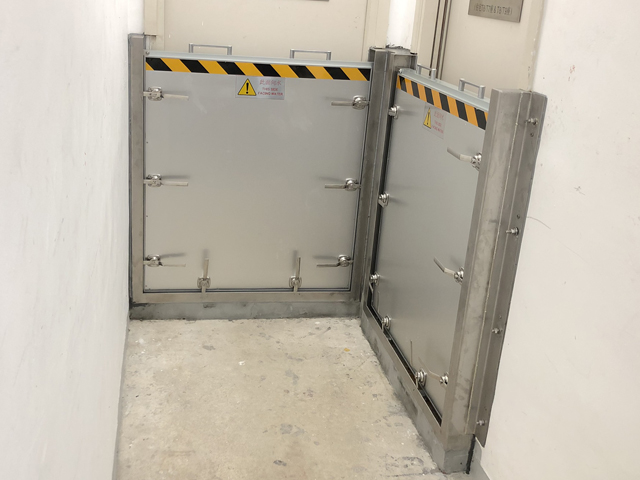 *Product subjected to changes without prior notice*