Benkan Press Fit Installation
Convenient, safe and fire-free operation

1. Cutting the pipe
It is recommended to use a rotary cutter to cut the pipe to the required length.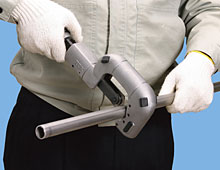 2. Trimming
Remove excess burrs from the inside and outside of the tube end to avoid damage to the rubber ring and water leakage.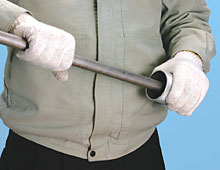 3. Line drawing

Mark the tube with a line drawer (included in the toolbox) to avoid inadequate insertion errors.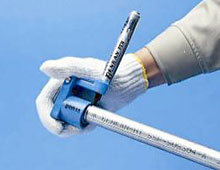 4. Insert fitting

Insert the tube into the fitting until the marking line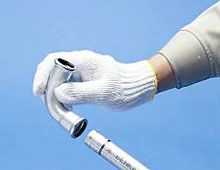 5. Pressing operation
Use BENKAN designated tool for clamping.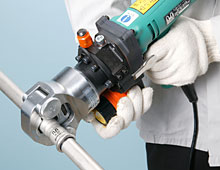 6 Inspection
Use a hex gauge to check that the press work is complete and in place.