VENN WHA-6 Water Hammer Arrestor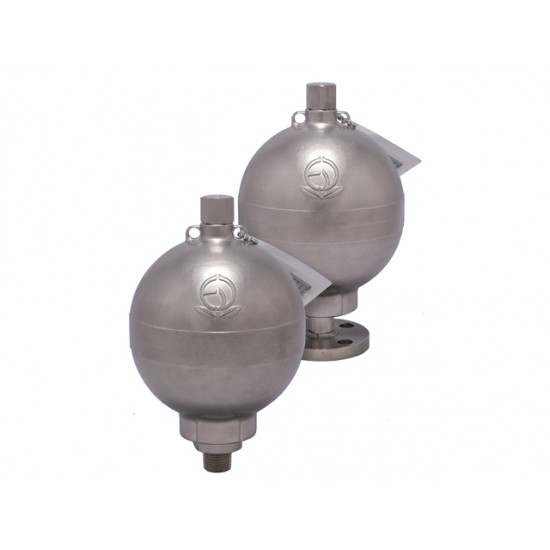 New
VENN WHA-6 Water Hammer Arrestor

Venn
● By adjusting the sealed air pressure to effectively absorb water hammer
● The body is made of stainless steel
● Spherical structure is solid, reliable and durable
● The water hammer absorption parts (shock absorber) can be replaced
When a district pressure reducing valve is used to supply water from a high-level water tank to a vertical pipe, vibration or noise may occur in the pipe due to the effect of the pressure reducing valve.​
The reason

After the pressure of the pipeline in front of the pressure-reducing valve was lowered by the operation of the pressure-reducing valve, the pressure was restored again (water column separation), and due to the pressure fluctuation, the pipeline was impacted to form a water hammer.
Method
The pressure of the pipeline can be reduced by quickly absorbing the impact of the water hammer by installing a water hammer in front of the pressure reducing valve. ※ In the case of absorbing the periodic fluctuation of water pressure, adjust the air pressure of the water hammer to 50% of the dynamic water pressure.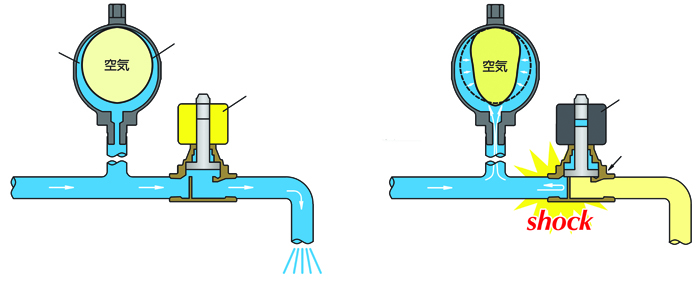 1. The airbag expands through the balance between the sealed air pressure and the water supply pressure (hydrodynamic water pressure).

2. The water hammer pressure generated by the suddenly closed solenoid valve flows into the water hammer, and the airbag absorbs the water hammer force.